This work is licensed under a
Creative Commons Attribution-NonCommercial-NoDerivs 2.5 License.

–> Lauching of Malaysian Identity Research Website!
http://www.malaysianidentity.com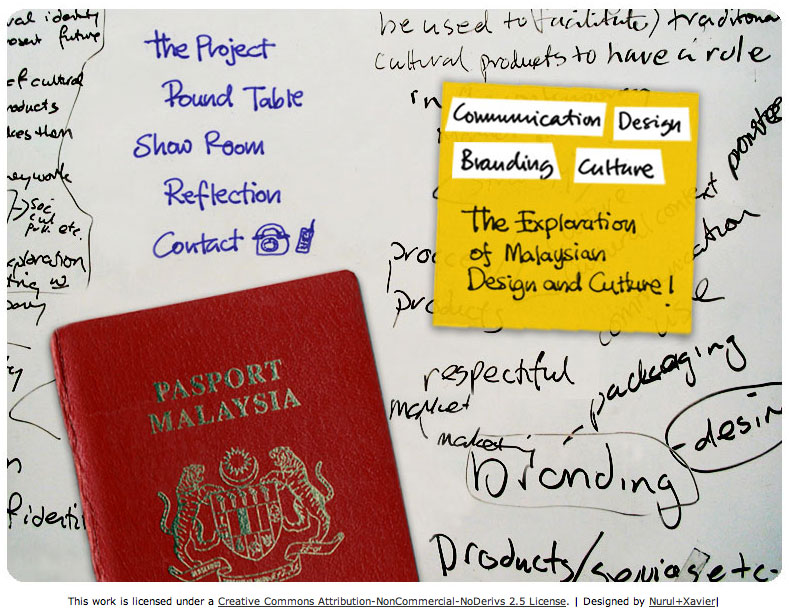 Today i officially launch the Malaysian Identity Website! I've been working on it for nearly a month. The whole process of learning to get the site up is trilling. But I manage to get it up here!
The website purposes is to investigate how people understand the perceptions of, and potentials for, Malaysian product development. It will focus in exploring communication design and its potential contribution to such developments. It will also explore the relationship between communication design, branding processes, cultural identity and product development.
The central of this research include the cultural implications in the process of creating Malaysian product, locally and internationally. This study intends to contribute to contemporary discussions about the cultural engagement and its implication in branding practices and their impact on countries and local industries.
http://www.malaysianidentity.com

That's it, and one more thing, very
IMPORTANT :
This is a research site. All the post and information from this site can be use in my PhD research. It under copyright of RMIT University and CreativeComments2006.