I started singing Jazz while doing my Ph.D. to ease some of the weight of studying. It was my time for meditation and it works. It started when my husband suggested that I should take a jazz singing class. At that time, I am not at all familiar with jazz music, I was not expose to what is jazz music, coming from Malaysia, it was not something that is played in the mainstream music selection. Soon after, I found a Master Class program with Bob Sedergreen, one of Melbourne finest Jazz pianists and musicians. I never had any formal singing lesson so far, let alone, a formal jazz singing lesson. But the introduction to jazz by Bob Sedergreen in his Master's class was so influential that after that class (runs for 5 weeks) I decided to start singing and earger to know more about jazz.
(Photo below is my first jazz performance at Paris Cat with Bob Sedergreen in 2006).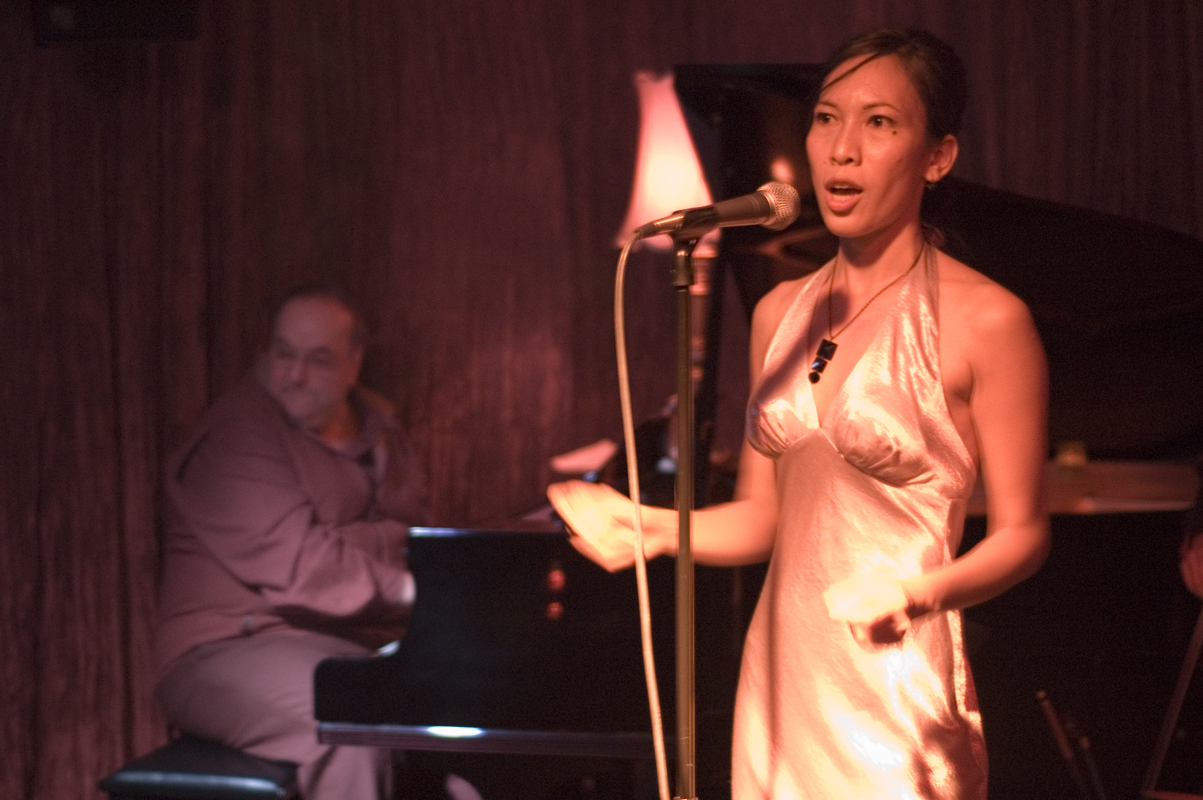 From there, I never stop singing jazz.
This is how my journey in jazz singing stated. The people I mentined below are very close to my heart, that had helped me (to find courage) in jazz singing. I still remember the very first time not far after ended the Master class performance, I walked in a jazz jam session in St Kilda, run by Melbourne Jazz Jammers. I was accompanying a good friend of mine Alvin Yang who is very keen on singing jazz at a open mic or jam session. After a few songs, Alvin refused to stand up and feeling shy. To motivate him, I stood up and walk to the band asked if I can sing a song or two. This is not a kind of familiar action by many, hence, most of the musician just ignore me except one. Collin Garret who play saxaphone hand over his chart book asked me to choose one song. The first song that I sang was Fly Me To The Moon, a simple jazz standard song selection. Collin asked what was my key, and I said, I have no idea. Collin started playing his sax and asked me to sing along. I sang the whole song and had a big welcome claps from the audience. Then Collin came and asked me to choose another 2 songs, and I sang What a Wonderful World. At the end of the session, the person who organised the Melbourne Jam session Ted Woollan came to me to discuss on the next session song list and after that is history.
In 2007 I started a jazz band Tinta Rouge (means red tint) with Ted Woollan as the main pianist in the band. We playes with other musicians depending on the events. Tinta Rouge have performed for private events, gigs, weddings, corporate functions throughout Melbourne, Adelaide, Sydney (Australia), and Penang (Malaysia). We also performed in Jazz festivals across Victoria and Penang (Penang Island Jazz Festival).
When we moved to Penang for 6 years, I started singing mainly with pianist, Jerome Quah along with other leading jazz musicians in Penang, Razif Mohamad, Bakri Mohd, Siva and many more. We performed regularlly at the Canteen, in China House. Along with Jerome Quah, we started Penang Jazz Society, a jazz association in Penang and continue playing with Penang Philharmonic Jazz.
Tinta Rouge is now back in Melbourne since 2018.
A bit of the scene from the night 😘

Posted by TINTA ROUGE on Friday, September 27, 2019
Nurul Rahman sings with Silver Tortoise at Malaysian Hawkers Night at Queens Victoria Market, Melbourne.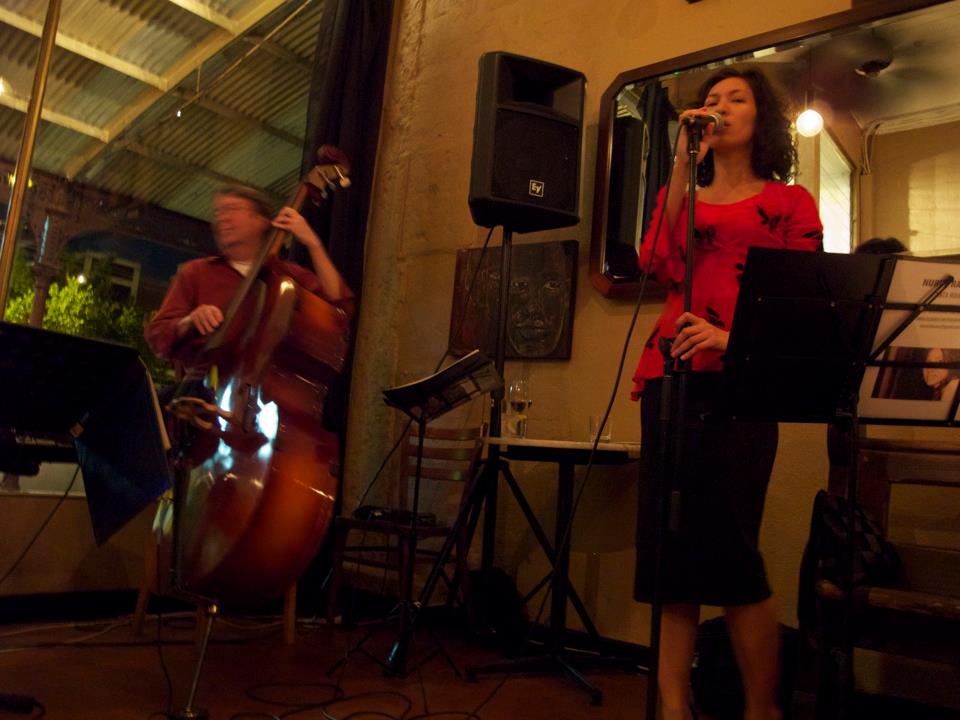 Performed at Penang PAC with Penang Jazz Society at Penang Island, Malaysia for St Nicholas Fund Raising show (2016)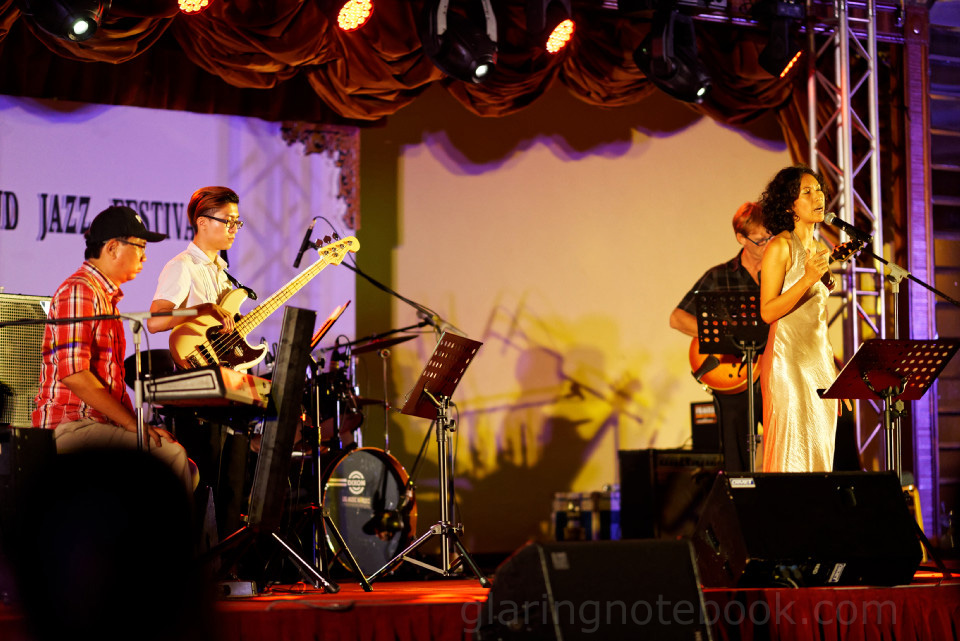 Performed at Penang Island Jazz Festivals with Jerome Quah (Penang Jazz Society) (2015)
Contact us at TINTA ROUGE FB Band Page and I will get back to you.
You can also hear some of the recorded songs jazz standard covers Tinta Rouge SoundCloud.